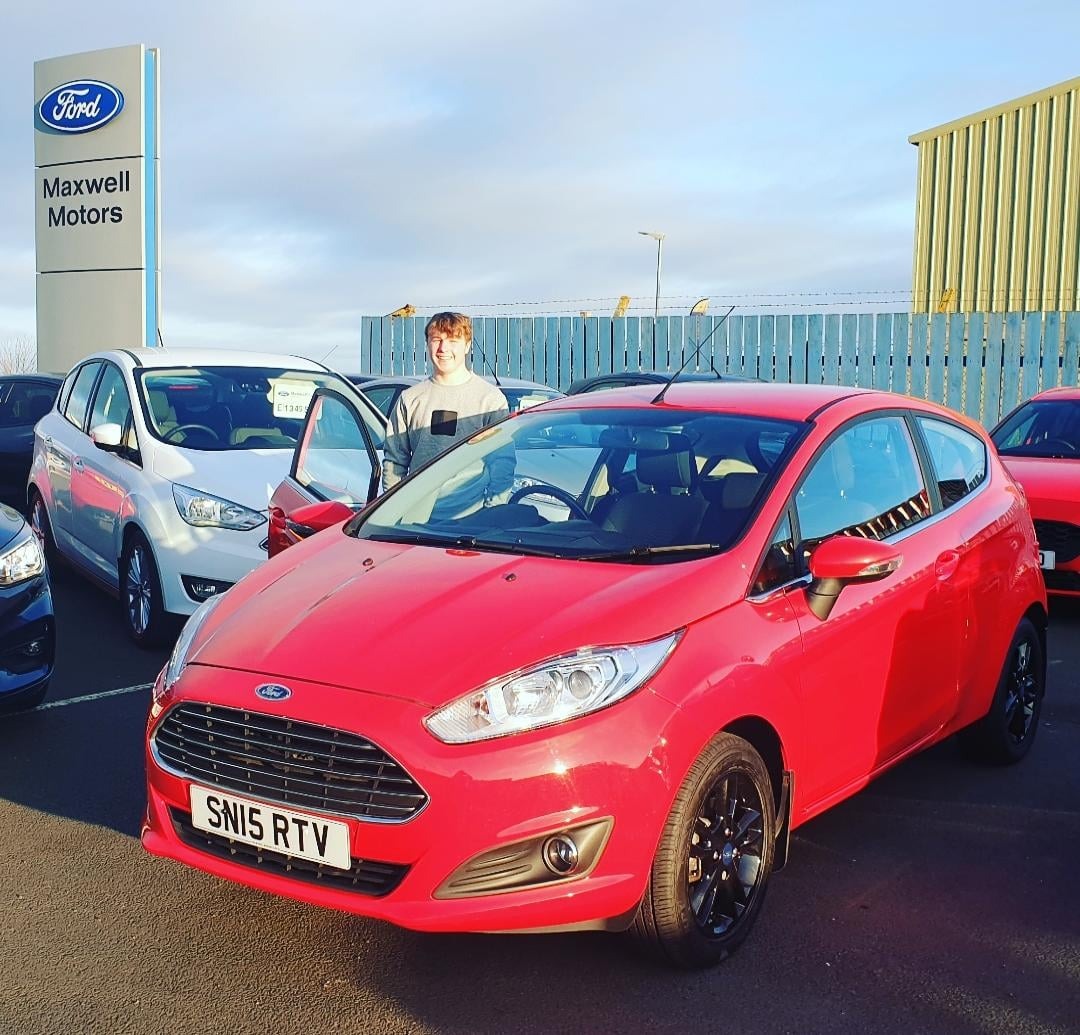 THOMAS CHOOSES FIESTA
What a day for Thomas to collect his 1st car - a Ford Fiesta 1.25 with customised Black Alloy Wheels!!
Being an Arsenal fan, him choosing a red one was never in doubt!
We wish him many happy miles and all the very best of luck with his forthcoming driving lessons.
Thanks for choosing Maxwell Motors.
Latest News
06-05-2022
Loyal customer Alex Walton was at our Berwick branch yesterday collecting…
Read more >
26-04-2022
A big thank you to loyal customer Stevie Smith AKA The Friendly Joiner, who…
Read more >
11-02-2022
After trading in her '68 Chrome Blue Fiesta Zetec, Gail McGovern of…
Read more >