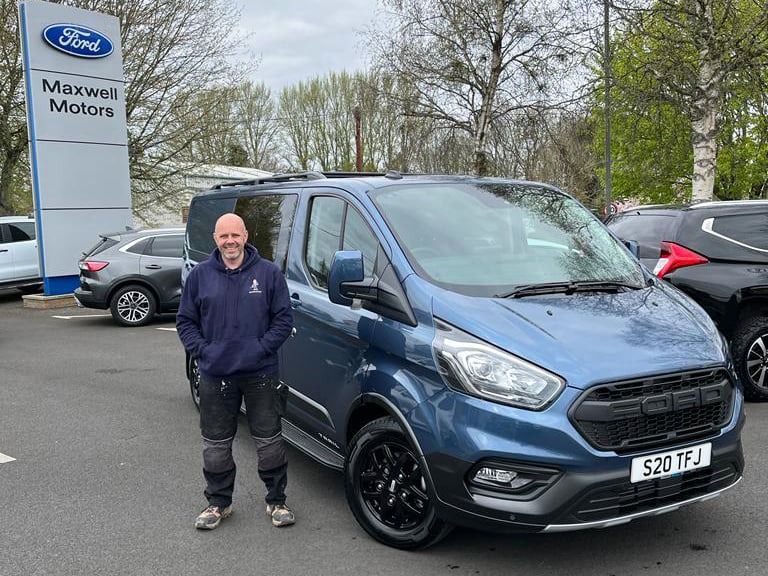 TRANSIT CUSTOM FOR STEVIE!!
A big thank you to loyal customer Stevie Smith AKA The Friendly Joiner, who recently chose Maxwell Motors once again after trading in his '20 Ranger at our Kelso branch against this new Chrome Blue Transit Custom 2.0 Trail EcoBlue 130PS.
We wish you many happy miles Stevie!!
Latest News
06-05-2022
Loyal customer Alex Walton was at our Berwick branch yesterday collecting…
Read more >
11-02-2022
After trading in her '68 Chrome Blue Fiesta Zetec, Gail McGovern of…
Read more >
23-06-2021
Loyal Maxwell Motors customer Daniel Rosie called in this morning to take…
Read more >