History of Maxwell Motors Ltd
The original Maxwell Motors garage, which had a long history within Kelso, was purchased in 1968 by Malcolm Angus and his wife May.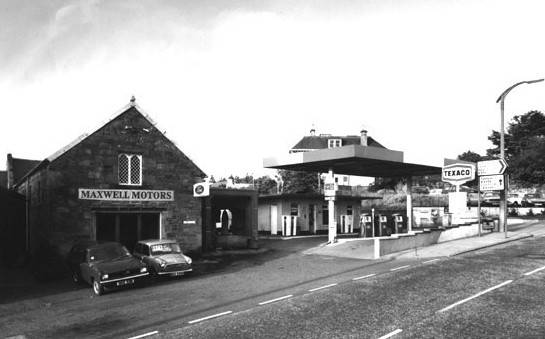 Malcolm and May decided to retain the name Maxwell Motors, as the business had a good reputation locally and it had built up a loyal customer base over many years.
In 1974, Maxwell Motors was first appointed the Ford Dealership for the town, a successful relationship that has been maintained ever since.
In 1994, the Ford Dealership moved premises 1/2 mile to Sprouston Road, the filling station remaining at the original site.
In late 1999, the Berwick branch was opened, extending the Ford coverage from both sites to the Borders and North Northumberland.
We at Maxwell Motors very much hope that this traditional approach to running the business is reflected in a warm and welcoming atmosphere for all our customers and a reputation for quality and value for money. We believe that our customers value the continuity of service we have provided for nearly 50 years, allied to staff with a wealth of experience and knowledge of the range.
The combination of these factors helps us to ensure that you drive away in a quality vehicle that meets your needs, but at a price you can afford