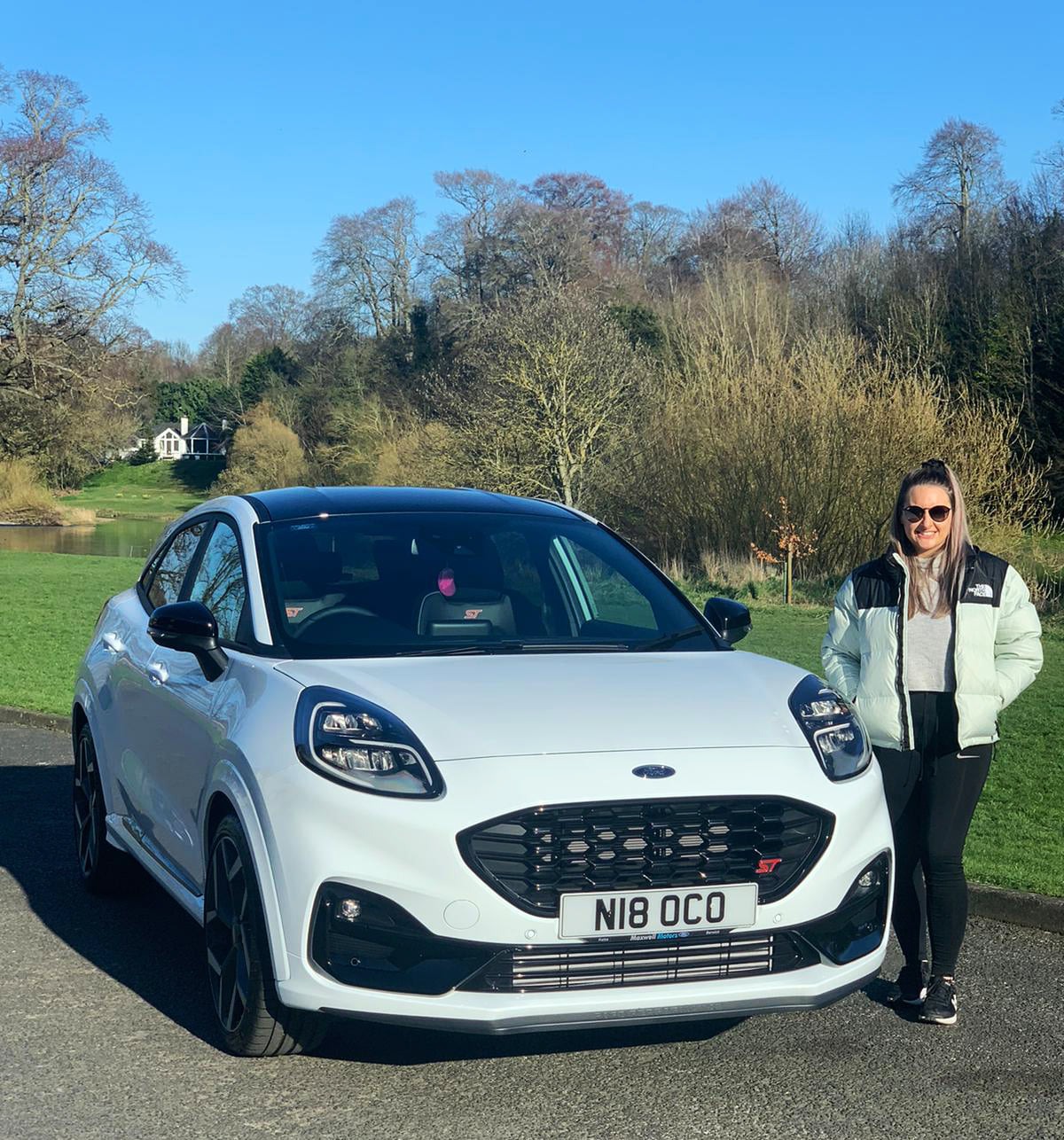 NICOLE COLLECTS PUMA ST
After calling in at our Kelso branch earlier in the month, a very happy Nicole Angus drove off in her new, amazing looking #Ford #Puma 1.5 200PS #ST.
Nicole traded in her Fiesta ST against this turbocharged 1.5-litre Puma which will deliver her an impressive 200PS with 320Nm of torque. It is capable of 0-62 mph in just 6.7 seconds. Combining the everyday practicality of an urban SUV, with the ultimate exhilaration of a Ford Performance vehicle.
With four selectable drive modes, sports-tuned suspension, aggressively sculpted aerodynamic design, 19" alloy wheels and signature ST styling – this is a Ford Puma built for the thrill of the drive and we look forward to seeing it on the roads around Kelso!
Thanks for choosing Ford Nicole – it was never in doubt really!!
Latest News
06-05-2022
Loyal customer Alex Walton was at our Berwick branch yesterday collecting…
Read more >
26-04-2022
A big thank you to loyal customer Stevie Smith AKA The Friendly Joiner, who…
Read more >
11-02-2022
After trading in her '68 Chrome Blue Fiesta Zetec, Gail McGovern of…
Read more >