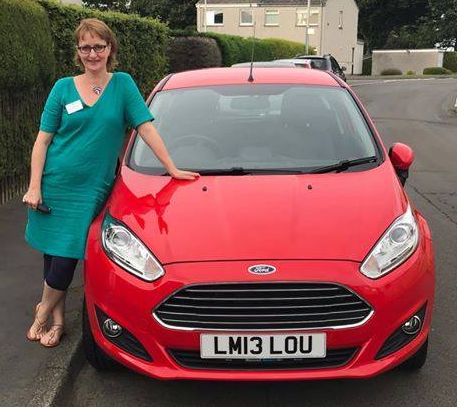 FIESTA FOR LOU!
Lou McIntee from Kelso recently picked up her new Ford Fiesta from our Kelso branch and here it is looking marvelous with it's happy new owner complete with cherished plate!
Lou added "I am just over the moon with my new car and the fact it has my plate on. The service I received from the minute I saw the car to actually buying it was just fantastic. Such a great team you have there, no wonder people keep coming back. Thanks again"
We really appreciate your custom Lou and wish you many happy miles!
Latest News
06-05-2022
Loyal customer Alex Walton was at our Berwick branch yesterday collecting…
Read more >
26-04-2022
A big thank you to loyal customer Stevie Smith AKA The Friendly Joiner, who…
Read more >
11-02-2022
After trading in her '68 Chrome Blue Fiesta Zetec, Gail McGovern of…
Read more >