Bold and confident aesthetic design
Equipped with a generous list of standard equipment as standard
Available with a range of impressive Duratorq diesel engines
Capable of up to 43.5 mpg combined
Minimal CO2 emissions of around 171 g/km
Available in Super Cab, Double Cab, and Single Cab options.
Ford Ranger Latest Offers
Ford Ranger
Across the last three decades, the Ford Ranger has earned its reputation for dependability and functionality, as a pick-up truck that's capable of almost anything. The latest model continues this trend for reliability, delivering exceptional performance both on and off the road, alongside affordable running costs, high practicality, and more. Whether you choose the 3.2 litre 5-cylinder Duratorq TDCi engine, or the efficient 2.2 litre Duratorq TDCi engine, you'll achieve incredible performance for great value, with up to 43.5 mpg combined, and CO2 emissions of 171 g/km. If that wasn't enough, you can design your Ranger to suit you, with Super Cab, Regular Cab, and Double Cab options. The Regular Cab comes with the largest carrying capacity of all, thanks to a huge 1,296 payloads, and a loading length of around 2,317 mm. On the other hand, the Double Cab is the most family friendly.
Ranger Features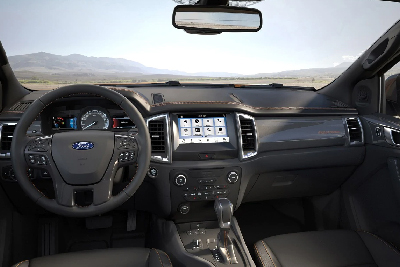 Strong, Confident Design
The Ford Ranger makes a lasting impression wherever it goes. As a stunning pickup truck, it exudes dependability and strength, perfect for standing out on the city roads, or even off the beaten tracks of the countryside.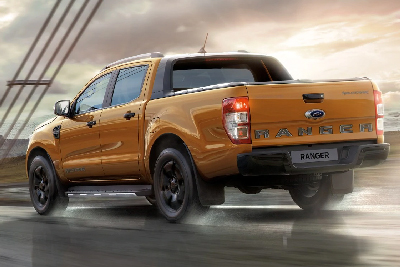 Comfortable Convenience
Thanks, in part to its ergonomic design, the interior of the Ranger is fantastic for comfort. What's more, the insulation ensures that you can have as much peace and quiet as possible on the road - for passengers and drivers.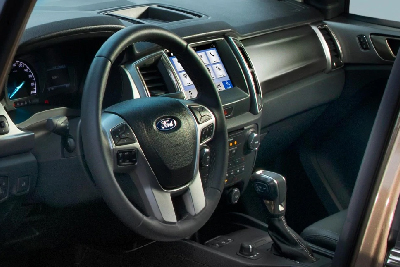 True Off-Road Performance
Thanks to the electronically controlled 4x4 transmission, the Ranger makes short work of difficult terrains. It also has an incredible class-leading wading ability of 800 mm, and a 28-degree approach angle.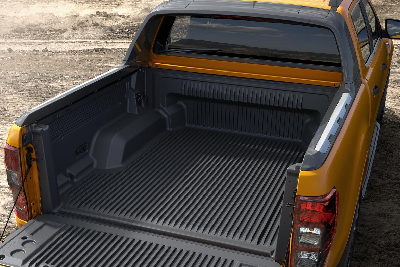 Regular Cab
The Regular Cab Ranger option comes with the largest carrying capacity in the range, featuring 1,296 kg payload options, and a loading length of 2,317 mm. At the same time, it seats two occupants comfortably - great for small teams.
Interior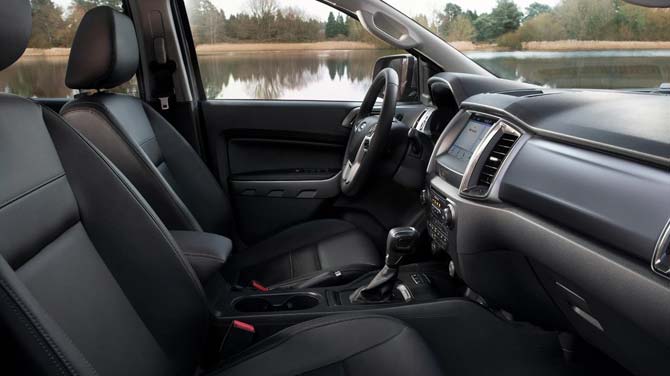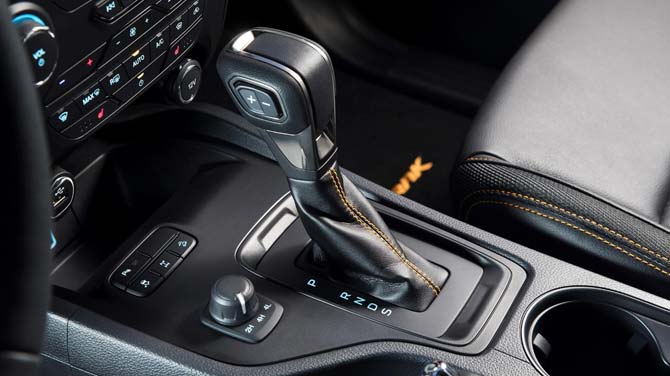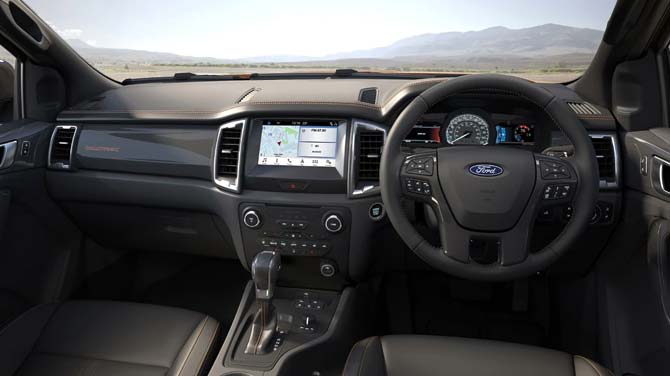 More Features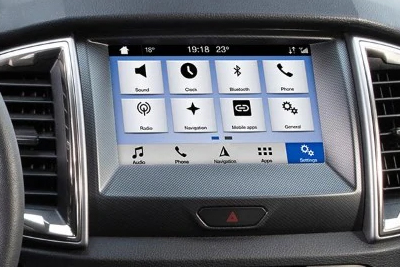 Double Cab
The Ford Ranger Double Cab solution is the best-selling option, with enough seating for up to five adults, and plenty of practical features, such as a 1,549 x 1,560 mm loading box, and 1,199 maximum payload allowance.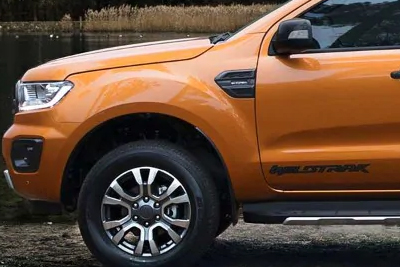 Super Cab
The Super Cab Ford Ranger solution offers a maximum gross payload of around 1,230kg, with a load box that measures in at 1,847 x 1,560 mm. There's also occasional rear seating and in-cab storage solutions for all of your cargo needs.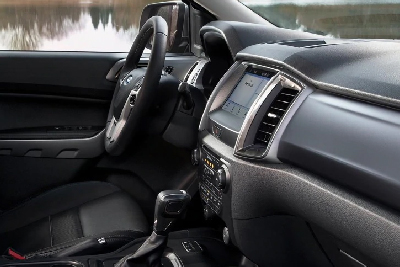 Plenty of Equipment
No matter which trim you choose from, including XL, XLT, Limited 2, and Wildtrak, you can rest assured that you'll get plenty of tech. All models come as standard with DAB digital radio and Bluetooth connectivity.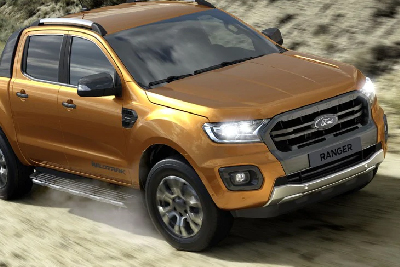 Efficient Diesel Engines
Both the 3.2 litre 5-cylinder Duratorq diesel engine, and the 2.2 litre Duratorq TDCi offer exceptional value and economy. The 2.2 TDCi manages up to 43.5 mpg combined, alongside CO2 emissions of only 171 g/km.
Ranger Colours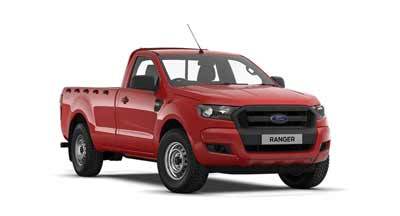 Colorado Red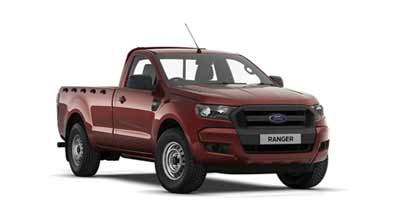 Copper Red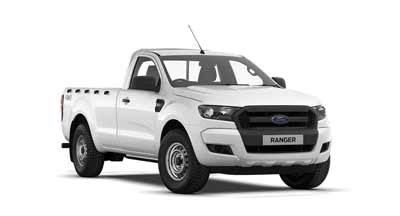 Frozen White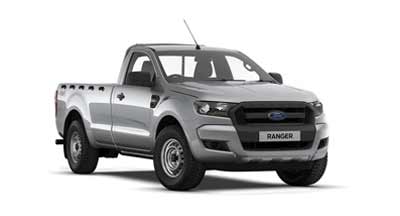 Moondust Silver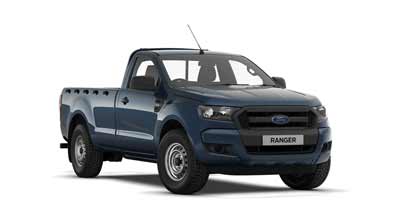 Ocean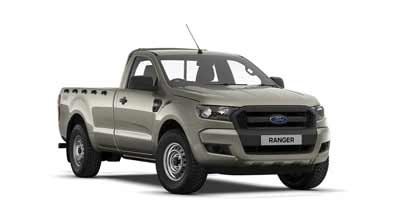 Oyster Silver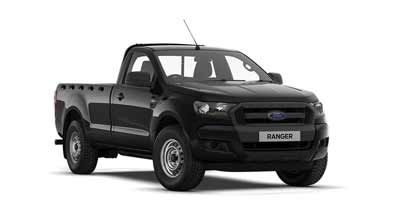 Shadow Black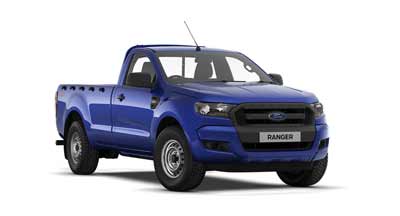 Performance Blue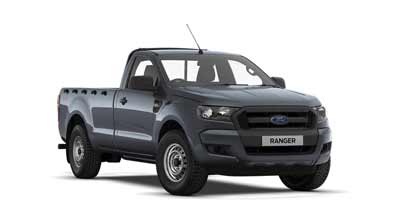 Sea Grey
For the trim levels, colours and more detailed info, download or order the RANGER brochure
Get a Brochure
Why not take a test drive in the RANGER? It is the best way to know if the car is for you.
Book a Test Drive
If you need to know more info about the Ford RANGER - Just ask, we are here to help.
Ask a Question
View all of our Ranger offers by clicking the link below.
Latest Offers

Ford's Ranger is a big step forwards from its predecessor in terms of driveability and comfort. The larger truck soaks up the worst of the bumps
Auto Express

Comfortable, Aggressive looks, Excellent off-road ability, Ease of use, Strong dealer network
Parkers

The Ranger is a practical and well-priced pick-up that's surprisingly safe and enjoyable to drive
What Car
New Ford Ranger
Call us Today
01289 306000
Contact us